Rosebud.ca
Discover Rosebud and its refreshing moments nestled in a beautiful river valley with plenty of comfortable accommodations. On Facebook - check out "Rosebud & Area Events" for ideas to enrich your stay.
As You Travel to Rosebud
FEATURES
Nearby Attractions
History and Roots
The Wizard of Oz
Summer Opera House Show
By L. Frank Baum Adapted by John Kane
May 29 to Sept 5, 2015
Adult / Senior Tickets range from $68.10 to $80.70
A magical prairie musical adventure for the whole family!
There's no place like home
A massive tornado sweeps a teenage Dorothy and her dog Toto off to the land of Oz. With the help of the Good Witch of the North and a few friends she meets along the way, she travels the Yellow Brick Road to the Emerald City in hopes that the Great and Powerful Oz can get her safely home before the Wicked Witch of the West can stop her.
Performances run Wednesday to Saturday.
Matinees: Meal seating 11:00 am to noon. Performance 1:30 pm
Evenings: Meal seating 5:30 to 6:30 pm. Performance 8:00 pm
at www.rosebudtheatre.com
1-800-267-7553
Upcoming EVENTS
New! See Rosebud Church page for current bulletin and info
10th Annual 15 Minutes of Fame
http://rosebudmusicfestival.com
August 30th 12:00 pm Folk, Rock, Blues, Indie, Country, Bluegrass, Big Band and more.
25 acts, 65 musicians, family friendly, food & craft venders - no ATM available.
On the Studio Stage
Last Train to NibrocBMO Studio Stage July 2 to August 29
A romantic rollercoaster
It's December 1940. On an eastbound train from California, a bookish young woman dreaming of adventure as a missionary shares a seat with a worldly young flyer who wants to be a writer. When May and Raleigh discover they are from neighbouring towns, romantic interests emerge that simply must be explored. A cheeky tale about an unpredictable romance and the places it can go.
Please note: a meal is not included with our Studio Stage performances. Wild Horse Jack's will be open, however, and reservations can be made by calling 1-877-987-2999.
Next Oper House Production

COMING SOON:
MASS APPEAL
September 18 to October 24
At the Opera House
Meet popular Father Farley and headstrong Mark Dolson as they go head to head in this challenging and comedic play about staying true to one's convictions. More Information
Rosebud Presents
An ecletic collection of Artists on the Rosebud Stage. For tickets, call the Rosebud Theatre Box Office at 1-800-267-7553.
Paul Young
October 4, 2015
An intimate afternoon with the author of The Shack
Spend an afternoon hearing from the author of the best-selling book, The Shack. A limited number of tickets are available for an exclusive pre-show meal with Paul.

$27.50 Single Ticket
$25.00 Group (20 or more)
$23.00 Season Ticket Holders
$100.00 Exclusive Meal with Mr. Young
John Wort Hannam
October 18, 2015
Rootsy Folk Musician
John is a powerful singer with rootsy, melodic songs that go straight to the heart. Ticket price does not include a meal. Wild Horse Jack's Bistro & Grill will be accepting reservations.
$27.50 Single Ticket
$23.00 Season Ticket Holders
Open Mic Night at Wild Horse Jack's – Sept.3, Oct. 1, and Nov. 5.
Bring your instruments and hit the stage in Rosebud. Perform original or cover music. Don't perform? Don't worry! It's also wing night!
Rosebud´s Maverick Rancher: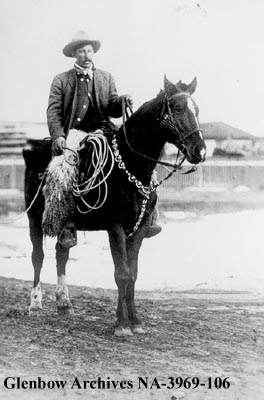 "Wild Horse Jack" Morton
(Local rancher and Stampede
chuckwagon legend)
Many is the story that could be told of this tall generous prankster.
In the News
Breaking News
New Paul Young Movie and Book
Paul Young has just informed us that The Shack is being filmed in Vancouver this summer. That means that a movie based on his best selling book will soon hit movie theatres. The timing couldn't be more wonderful for us, as we're bringing him to Rosebud as a part of our Rosebud Presents series on October 4th. For interested guests, there is an additional opportunity to join Paul for dinner. Click here for full details.
He's also about to release a new book called Eve. There will be lots to talk about Paul visiting us in Rosebud so get your tickets early!
Our brief conversations with Paul have revealed a warm, wonderful man with a unique understanding of how our faith interacts with a modern culture. He is full of insight, wisdom, and real passion for the Gospel expressed in wonderfully new and relevant ways. This talk is not to be missed!        Blessings all, Morris Ertman, Artistic Director. Rosebud Theatre
Posted June 8, 2015
Judy Garland, step aside for Rosebud's The Wizard of Oz cast
Rosebud cast favourites on stage for this summer's hit musical The Wizard of Oz
Posted May 12, 2015
"We're Off to See the Wizard" this summer
The acclaimed musical The Wizard of Oz whirls into Rosebud May 29.
Friday Talk-backs: Every Friday (excluding May 29), join members of the company for a question & answer period after the show.
Fridays with Morris Aug 28 & Sept 4 before the show. Join Artistic Director, Morris Ertman and various guest artists for a discussion about the "why" behind each show.
True Stories: Aug 29. Join Resident Company Member, David Snider as he guides participants ina warm, welcoming opportunity to exchange "True Stories" after the matinee.
The Harvest
A new matching campaign for Rosebud Centre of the Arts. Every dollar gifted to RSA/RCA in 2015 will be matched by our generous benefactors, Dick and Lois Haskayne. That means that your donation will doubly bless the work being done by our organization. See www.rosebudtheatre.com for more info.Press Release
Posted Dec 8, 2014
2015 Rosebud Theatre Season
The Miracle Worker by William Gibson (Spring Opera House starting March 27)
Wildwood Fire by Lauren DeGraaf and Kelsey Krogman (Spring BMO Studio Stage)
The Wizard of Oz by L. Frank Baum, adapted by John Kane (Summer Opera House)
The Last Train To Nibroc by Arlene Hutton (Summer BMO Studio Stage)
Mass Appeal by Bill C. Davis (Fall Opera House)
A Wind In The Willows Christmas in Rosebud, featuring the music of John Rutter´s Three Musical Fables
Posted August 18, 2014
Calgary Philanthropists Donate to Rosebud
Lois (Kenney) Haskayne and Dick Haskayne Donate $1 Million to Rural Alberta Performing Arts Centre
At the Akokiniskway Art Gallery
Community INFO
Jay Russel has a new website for his vintage bicycles http://rosebudvintagebicycles.weebly.com/
ROSEBUD RIVER DEVELOPMENTS
Do you want to buy or build a home or small business in the hamlet of Rosebud? Ask about single family-multi family, condominium and cooperative housing. Contact LaVerne Erickson at lavision@rosebud.ca or Jason Knibb at jknibb@telus.net
Do you have old glasses/hearing aids of any sort? Lions Recycle for Sight box is in
Rosebud Museum - drop off pre-show.
Rosebud Church - bulletins now posted weekly.
Sunday Schedule
Christian Education Classes for all ages 10:00 am
Worship Service: 11:00 am. Phone 403-677-2244
Tues: Women's Study & Prayer 9:30 am
Wed: Men's Gathering RCA Office 7:30 am
Congregational Prayer - church Wed. 7:00 pm