Rosebud.ca
Discover Rosebud and its refreshing moments nestled in a beautiful river valley with plenty of comfortable accommodations.
As You Travel to Rosebud
FEATURES
Nearby Attractions
History and Roots
The Lion, The Witch, and The Wardrobe
by C.S. Lewis
Christmas Opera House Musical

Dramatized by Adrian Mitchell
Music by Shaun Davey
Nov. 7 - Dec. 20, 2014
Adult/Senior Tickets range from $61.49 to $74.49 + GST (includes meal)
at www.rosebudtheatre.com
Canadian Premiere of the Lavish Royal Shakespeare Company Musical
Join four heroic young adventurers as Lucy and her siblings tumble through a magical wardrobe into the mysterious land of Narnia, where an evil queen has enslaved a country of talking beasts in never-ending winter. Joining forces with the ferocious Aslan, king of the beasts, will the children free Narnia and reign as its rightful kings and queens? With magic on the move, anything could happen. The Canadian Premiere of the lavish musical production, this beloved classic is a Christmas delight for the entire family.
Performances run Wednesday to Saturday.
Matinees: Meal seating 11:00 am to noon. Performance 1:30 pm
Evenings: Meal seating 5:30 to 6:30 pm. Performance 8:00 pm
Performances run Wednesday to Saturday.
Matinees: Meal seating 11:00 am to noon. Performance:1:30 pm.
Evenings: Meal seating 5:30 to 6:30 pm. Performance:8:00 pm.
Upcoming EVENTS
Rosebud School of the Arts
The Masque of Beauty and the Beast
An ensemble of RSA Mentorship Programme student actors re-imagines this classic tale by exploring what is illuminated when roles are reversed, and the story takes place in a time closer to our own. Through the power of words, written in rhyming verse, we will journey through a deep forest to an enchanted castle. Discover what happens there when two souls choose to reach beyond the bounds of what is beautiful and bestial to find each other.
Opening Gala on Thurs. Dec. 4, 4:30 – 5:30.
Tickets: $15 in advance, $20 at the door. Phone 403-677-2350 for more info.
2014 EDUCATION SERIES
Interested in bringing your students to Rosebud or bringing Rosebud artists to your classroom? Download our Education Series brochure to find out how!
At Rosebud Centre of the Arts, we believe an enriched arts curriculum can have a positive impact on a child's overall academic and long-term success.
We know that live theatre and theatre training can stimulate a student's imagination, discover hidden talents, and nurture creativity.
If you are an Educator and wish to be on our regular email list, please contact Shauna Murphy at 403-677-2350 or by email at shaunam@rosebudcentreofthearts.com
Community INFO
Jay Russel has a new website for his vintage bicycles http://rosebudvintagebicycles.weebly.com/
ROSEBUD RIVER DEVELOPMENTS
Do you want to buy or build a home or small business in the hamlet of Rosebud? Ask about single family-multi family, condominium and cooperative housing. Contact LaVerne Erickson at lavision@rosebud.ca or Jason Knibb at jknibb@telus.net
Do you have old glasses/hearing aids of any sort? Lions Recycle for Sight box is in
Rosebud Museum - drop off pre-show.
Rosebud Church
Sunday Schedule
Christian Education Classes for all ages 10:00 am
Worship Service: 11:00 am. Phone 403-677-2244
Tues.: Women's Study & Prayer 9:30 am
Wed.: Men's Gathering RCA Office 7:30 am
Congregational Prayer at the church Tuesdays 7:00 pm
Rosebud´s Own Maverick Rancher: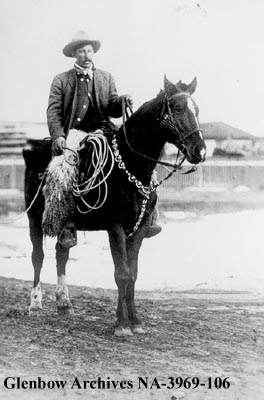 "Wild Horse Jack" Morton
(Local rancher and Stampede
chuckwagon legend)
Many is the story that could be told of this tall generous prankster.